Our Staff
Abby Combs, Master's Level Intern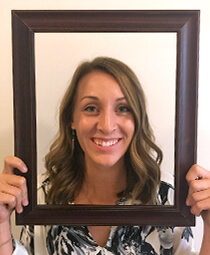 I am an admirer of stories. While I could spend hours reading and learning from the works of brilliant writers like J.K. Rowling and C.S. Lewis, I believe the most beautiful stories are those that we live. Whether it is simple or intricate, joyful or full of anguish, no story should go untold. Even more, no person's story should be written by another. My hope is that through our work together, stories will be rewritten and tools will be sharpened so that you can create new chapters of your own.
I am currently in my last year of graduate school, pursuing a Masters in Marriage and Family Therapy from Wheaton College. I earned my Bachelors in Psychology at Baylor University in Waco, Texas (Sic 'em Bears). For the past couple years, I have worked with children with autism, using applied behavioral analysis to help improve my clients' social and functional behaviors. Through my educational and work experience, I have developed a yearning to learn about people's unique experiences and to help create hope and change that fits their personal circumstances and needs.
It is my privilege to join you in your life story. I hope that together we can create a space where you are heard and where healing and progress can begin.
630.588.1201
Extension 335
When choosing a therapist, it is important to consider their Areas of Practice. Abby Combs' include:
Life Transitions
Family Therapy
Spiritual Issues
Children and Adolescents
Special needs
Anxiety or Fears
Couples Counseling
Share
0
0
0
0
---