Our Staff
Ashley Schmutzer, MA Licensed Clinical Professional Counselor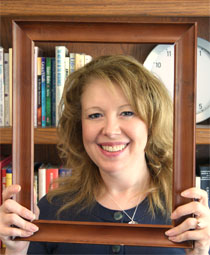 I am an empathetic clinical therapist who works in family, couple, and individual therapy. It is very important to me that my clients feel safe, and that their pain is heard, without fear of being judged. To that end, I enjoy guiding and training individuals to overcome past issues and having hope for their future, and do so out of a solid foundation of Christian faith.
My specialties include, but are not limited to, physical and sexual abuse, trauma, sex addiction, and marital and family issues. I have a special passion for girls and women healing from sexual abuse, as well as helping individuals parent when they themselves come out of broken backgrounds. Special training in Rapid Resolution Therapy and Prepare-Enrich Pre-Marital and Marital Counseling help me to achieve this end.
I am a graduate of Wheaton College with a Master of Arts in Clinical Psychology, and bring personal knowledge and lived-experience to therapy. Theapproaches I use in therapy are various, and specifically designed to the client's needs. Outside of therapy, I also work alongside my husband doing speaking and writing in the areas of abuse and parenting.
630.588.1201
Extension 331
When choosing a therapist, it is important to consider their Areas of Practice. Ashley Schmutzer's include:
Addiction or Substance Abuse
Adolescent Issues
Anxiety/Fears
Anger-Management
Depression
Divorce
Domestice Abuse/Violence
Grief & Loss
Parenting Issues
Self-Esteem/Growth
Sexual Abuse
Sibling Conflict
Social Skills
Spirituality
Trauma & PTSD
Eye Movement Desensitization and Reprocessing (EMDR)
Share
0
0
0
0
---