Our Staff
Aubrey Morris, Licensed Professional Counselor, National Certified Counselor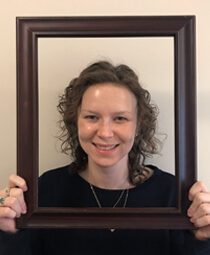 Hi! My name is Aubrey Morris and I am a Licensed Professional Counselor with a Master's Degree from Wheaton College. I truly believe we all can benefit from having someone to talk to about different life situations, the good, the bad and anything in between.
It is my passion to sit with people of all ages who are hurting, struggling or looking to grow. My goal during our time together is to assist you in better understanding yourself, help you build up your sense of confidence and ability, and support you in becoming the person you want to be mentally, emotionally, physically and spiritually.
My own life experiences gave me a particular passion for Couples Counseling, Anxiety Issues, and Self-Esteem. I revel in working with couples as we explore and work through problems, even while we build on what you already do well! Anxiety is so pervasive in society that I eagerly aim to assist you in learning how to relieve stress and enjoy the life we are given. Finally, I believe each person is wonderfully unique. During our time, I hope to help you value the incredible masterpiece you are and feel empowered and proud of yourself.
630.588.1201
Extension 313
When choosing a therapist, it is important to consider their Areas of Practice. Aubrey's include:
Marriage/Couples Counseling
Trauma/PTSD
Self-Esteem
Grief and Loss
Parenting
Coping Skills
Anger Management
Anxiety
Depression
ADHD
Family Dysfunction
Behavioral Issues
Emotional Disturbance
Adjustment
Play Therapy
Women's Issues
---