Our Staff
Betsy Colvin, MSW Licensed Clinical Social Worker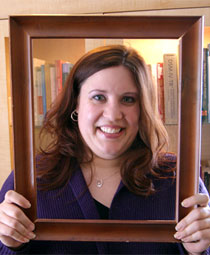 Hello, my name is Betsy Colvin and I am a Licensed Clinical Social Worker (LCSW). I graduated from Dominican University in 2005 and have been working as a therapist since that time. I enjoy working with children and their families. My extended background is in working with children in the foster care system as well as their families. I believe that this has shaped me in many ways to be able to help children who experience trauma as well as struggle with behaviors. I also believe that working with the parents is essential to helping children to overcome the struggles that seem to be interfering with living to their fullest potential.
My passion is to help children and adolescents learn who they are and where they want to go. Both children and adolescents can sometimes struggle with losing their way. I believe the way to help them back on the right path is to refocus them through the use of therapy. I have loved working with children since I was very young and always knew I wanted to work with them. I believe that children are innocent but at times lose that innocence due to unforeseen circumstances beyond their control. I want to help these children to regain part of that innocence and joy in their lives by walking them through their traumas and struggles.
In addition to working as a therapist, I also work at Ingalls hospital in the psychiatric ward working with adults and adolescents. Beyond this I also teach children's Sunday School and have a huge passion for singing and leading in song at church.
It is a privilege for me to work with children and their families. I pray that we can work together so that you can experience hope and healing through this process.
630.588.1201
Extension 332
When choosing a therapist, it is important to consider their Areas of Practice. Betsy Colvin's include:
ADHD
Adolescents
Child and Family Issues
Children
Depression/Grief and Loss
Parent/Child Conflict
Parent/Teen Conflict
Parenting/Behavior Problems
Play Therapy
Sibling conflict
Stressors
Share
0
0
0
0
---