Our Staff
Betty Crane, MA Licensed Professional Counselor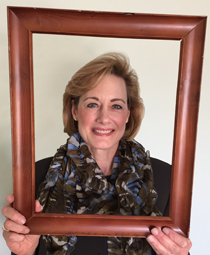 My name is Betty Crane, and I am a Licensed Professional Counselor.  I have experience in working with individuals, couples, and families with a variety of concerns: relational issues, loss and grief, depression, anxiety, life transitions, personality disorders, addictions and co-dependency, abuse, aging concerns, and parenting challenges.
I enjoy helping people get through life challenges to a place of discovering new, or previously unknown, inner resources or options for their lives.  My passion is helping others to move towards healing and wholeness so that they might enjoy greater satisfaction and health in all their relationships.
I have an M.A. in Clinical Psychology from Wheaton College.  Also, I have experience in the legal field, corporate management, and spiritual direction.  I know and understand how difficult it can seem to navigate through times of crisis, breakdown, or darkness.  I am empathic, accepting, and understanding.
When life is challenging, you might feel a need for someone who can really listen and hear what is on your mind and heart. I believe I can offer that to you.  If you are ready to change, I can help you, and I am privileged to be given the opportunity to do so.
630.588.1201
Extension 338
When choosing a therapist, it is important to consider their Areas of Practice. Betty Crane's include:
Abuse
Addictions and Recovery
Anxiety
Depression
Domestic Violence
Couples Therapy
Life Changes/Transitions
Loss/Bereavement
Relationship Issues
Spirituality
Anger Management
Women's Issues
Parenting Concerns
---