Our Staff
Billy Weaks, MA Licensed Professional Counselor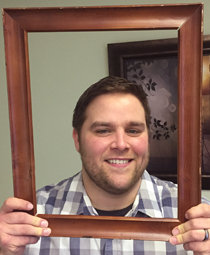 Throughout life we all face challenges, some of them are short and others may last for a longer season and even persist throughout our lives. Sometimes we feel stuck or down or just unable to move forward. I feel privileged to take part of your journey to assist you in moving forward, identifying strengths you already possess, learning new skills, and setting goals that will allow us to work together towards the life you were meant to live.
I believe that the groundwork for effective counseling begins with establish a safe and caring relationship with my clients. I have experience working with children, teens, adults, families and couples and have found that this diversity helps to bring fresh perspective throughout my counseling.
I have helped individuals, families and couples with issues including; social skills, communication, developing awareness, problem-solving skills and building self-esteem as well as others. I practice from a Christ centered worldview and am able to use this give hope to those who are struggling. I have experience with people from a wide range of cultures, lifestyles and economic backgrounds
I have a Masters degree in Mental Health Counseling from Trinity International University, as well as Bachelors in Business from Trinity International University where I was a member of both the baseball and football teams. I am actively involved in my church community. I am willing and open to work with people from a wide range of backgrounds to pursue achieving their goals. My hope is to meet people wherever they may be and work and grow together.
630.588.1201
Extension 341
When choosing a therapist, it is important to consider their Areas of Practice. Billy Weaks' include:
ADHD
Adolescents
Anger Management
Anxiety
Career Counseling
Children
Christian Counseling
Communication Skills
Depression
Emotional Expression
Family Issues
Life Transition
Marriage
Mood Disorders
Parenting
Relationship Building
Religious and Spiritual Issues
Self-Esteem/Growth
School Issues
Social Skills
Sports Issues
---