Our Staff
Cari Shields, MSW Licensed Clinical Social Worker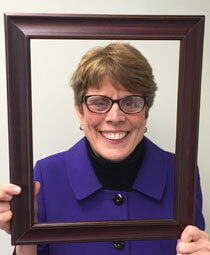 As a Licensed Clinical Social Worker with over twenty-five years' experience, I have been privileged to work with people from a diversity of ages, backgrounds, and perspectives. One of my favorite things is counseling children and adolescents as they move from struggling to thriving and helping parents through the difficult process of watching children find their way.
I am equally inspired supporting a couple as they untangle the conflicts that threaten their relationship or counseling an adult  through change, loss, depression or anxiety. I love encouraging people to discover hidden strengths, new insights, and better strategies to decrease the conflict or pain in their lives.
My training includes a Bachelor's Degree from Wheaton College and a Master's Degree in Social Work from Boston University.  I have worked in protective services with abusive families and later with at risk teens. Most recently I was a therapist, supervisor and clinical director at a local community mental health agency.   
I believe that there are times in life when you should not have to go it alone. Someone once said that stress is located in the gap between what life is demanding and what you have resources to handle. In difficult times, you need someone to stand with you in that gap, to hear your unique story, and to offer a path towards solutions.
630.588.1201
Extension 326
When choosing a therapist, it is important to consider their Areas of Practice. Cari Shields' include:
Abuse/Trauma
Anxiety
Child/Adolescent
Couples Therapy
Depression
Divorce
Family Therapy
Grief/Loss
Life Transitions
Parenting
Self Esteem/Growth
Spiritual/Religious Concerns
Step-Parenting
Stress
Women's Issues
Young Adults
Share
0
0
0
0
---