Our Staff
Christina Garza, Master's Level Intern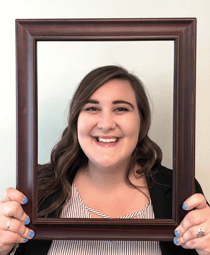 Hello, my name is Christina Garza and I am an intern at Stenzel Clinical Services. I am rooted in the aspect of creating and fostering relationships with the people in our lives and within ourselves. I believe that in every action, thought or emotion, it is important to have a sense of community and feel affirmed in who we are. I feel that it is imperative, not only as a mental healthcare professional but also as a person, to step into someone's world and see life from their point of view. Our lives are overwhelmed by moments of joy and despair. Each of our narratives are unique and we are the ones who are the experts of our own story. Knowing this, in the work that we do together, I aim to walk alongside you, engage in your life, and help to restore hope in yourself and others.
I am currently completing my M.A. in Clinical Mental Health Counseling at Wheaton College. I earned a B.A in Psychology from Anderson University in Anderson, Indiana. I have worked with adolescents, emerging adults, and adults in school, professional, and volunteer settings. I have helped others improve their interpersonal communication skills and encouraged growth and learning. Throughout my experiences, I have become more passionate in empowering the people I meet. I am energetic in seeing one's strengths and possibilities while also willing to discuss the parts of your life that are more challenging.
I see the work that I do as a privilege. As I am welcomed into your life, I am eager to hear you. I await the pleasure of meeting you.
christinag@stenzelclinical.com
630.588.1201
Extension 311
When choosing a therapist, it is important to consider their Areas of Practice. Christina Garza's include:
Adolescents and Young Adults
Anxiety and Fears
Depression
Gender Identity Issues
Grief and Loss
Peer Relationship Struggles
Self Esteem and Self Confidence
Teen Issues/Adjustment
---