Our Staff
Gayle Saturday, MSW Licensed Clinical Social Worker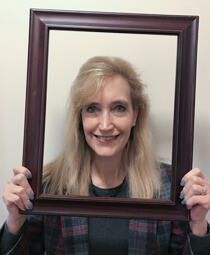 My name is Gayle Saturday. I am a licensed clinical social worker. I have extensive experience working in community mental health, working with adult clients in individual, marital and group therapy. My clients have struggled with problems ranging from trying to make life adjustments to coping with mental illnesses, developmental disabilities, physical health problems, and end of life issues.
My passion is to come along side you in your difficulty and work to understand your story, your experience, and work with you to move you toward your hopes and goals.
I believe life is hard. But, I believe everyone has inner strengths, instincts and great resiliency and you need to either discover what you already have or learn new skills. Sometimes you do not know how to solve a problem or feel better because you feel so stressed and stuck. I have a more relational approach and educational style. I am a member of the American Association of Christian Counselors and offer Christian counseling upon request. I also have an Advanced Certification in Hospice and Palliative Care.
630.588.1201
Extension 342
When choosing a therapist, it is important to consider their Areas of Practice. Gayle Saturday's include:
Christian Counseling
Marital counseling
Stress/Anxiety
Anxiety disordersLife transitions and aging
Issues of Loss
Death, Dying and End of Life issues
Caregiver issues
Relationship/boundary stress
Coping with chronic and acute illnesses
Developmental Disabilities
Share
0
0
0
0
---