Our Staff
Jennifer Stenzel, MA Licensed Clinical Professional Counselor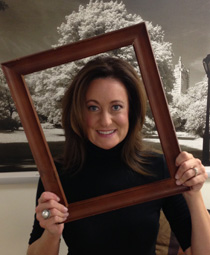 My name is Jennifer Stenzel and I am the Executive Director of Stenzel Clinical Services, Ltd. Since earning my M.A. in counseling from Bradley University, I have had the privilege of conducting therapy in a variety of settings and with numerous age groups of people.
As a licensed clinical professional counselor, I developed my clinical skills working with children in both agency and school settings. In addition, I counseled teens and young adults by working in a crisis pregnancy center. By joining a group private practice, I started counseling adults by conducting individual and marriage therapy.
In December 2003, I launched Stenzel Clinical Services and currently specialize in treating anxiety, depression, eating disorders, and self-injury. For those seeking spiritual truth, I offer therapy from a Christian perspective. Whether working with children, adolescents, or adults, I strive to facilitate growth and healing. I look forward to working with you.
630.588.1201
Extension 311
When choosing a therapist, it is important to consider their Areas of Practice. Jennifer Stenzel's include:
Adolescent
Alternative Lifestyles
Anxiety/Panic
Children
Depression
Eating Disorders
Family
Gay/Lesbian
Grief/Loss
Parenting
Personality Disorders
Religious Issues
Self-Esteem/Growth
Spiritual Issues
Step/Blended Families
Stress
Women's Issues
Share
0
0
0
0
---