Our Staff
Kristen Garrity, MS Licensed Professional Counselor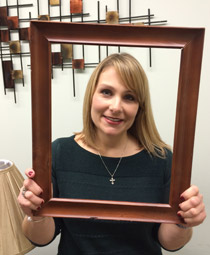 Hello, my name is Kristen Garrity and I am a Licensed Clinical Professional Counselor with a Master's degree in Clinical Psychology. I have had the honor of working alongside individuals of all ages, as well as families, to promote healing and positive life changes. I particularly enjoy working with college students and adults who struggle with depression, anxiety, life transitions, self-esteem and codependency issues, as well as divorce recovery and women's issues.
I believe each person has inherent strengths and the ability to discover answers within themselves. I will work alongside you to explore your struggles, goals and to help guide you with insight, encouragement and hope. Creating a safe, trusting and respectful environment is fundamentally important to me in developing a collaborative therapeutic relationship. Additionally, I value the role that faith and spirituality can play in personal growth and healing as directed by each individual.
I look forward to working with you!
630.588.1201
Extension 336
kristen.garrity@stenzelclinical.com
When choosing a therapist, it is important to consider their Areas of Practice. Kristen Garrity's include:
Anxiety
Depression
Codependency
Grief/Loss
Life Transitions
Self-Esteem/Growth
Stress
Divorce/ Divorce Recovery
Infertility
Women's Issues
Relationship Concerns
Issues of Abuse
Religious/Spiritual Issues
Share
0
0
0
0
---