Our Staff
Lindsay Jackson, Master's Level Intern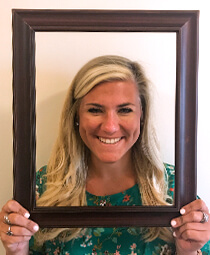 Hi! My name is Lindsay Jackson and I am currently completing my masters in Marriage and Family Therapy at Wheaton College. I believe in the healing power of relationships and I think therapy is a special place for that to happen. I think it is a really encouraging and exciting to meet people who are willing to reach outside of their comfort zones in order to grow as a person or family.
I would be honored to learn your story and how your life journey has led you to where you are today. I want to take time to understand you and to sit with you in any pain or confusion you may be experiencing. My desire for our time together is that therapy would be a place where you feel understood, safe, and free from judgment.
I also hold a masters in Christian Formation and Ministry from Wheaton College and a business marketing degree from Baylor University in Waco, TX. Prior to going back to school for my masters, I spent time working in investment banking in Chicago, IL. Through my education and professional work I have developed a deep passion for learning with and from people from all walks of life.
I enjoy working with couples, families, and individuals and helping them to experience personal growth and learn tools to engage in more healthy and whole relationships.
630.588.1201
Extension 329
When choosing a therapist, it is important to consider their Areas of Practice. Lindsay Jackson's include:
Children and adolescents
Couples therapy
Family therapy
Depression
Anxiety
Relationship issues
Self-esteem/self-confidence
Spiritual issues
Anger Management
Share
0
0
0
0
---