Our Staff
Paul Smith, MA Licensed Professional Counselor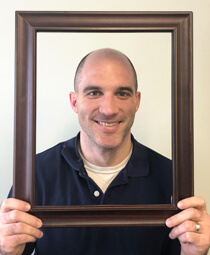 Life can be really hard at times, and it's not easy to figure out or solve every problem, especially when dealing with personal issues, emotions or mental health issues. Some of these problems can be lifelong, others are temporary. It's helpful to have support  when things can be overwhelming or there isn't a clear answer. It is a brave step to seek counseling because you are trusting a professional with your personal issues. Counseling is a way for you to learn to resolve those issues or manage them so you can  have improved functioning.
Hi I'm Paul Smith and am a Licensed Professional Counselor (LPC) at Stenzel Clinical. I graduated from Oral Roberts University in Oklahoma with a bachelor in Biblical studies and a Masters in Christian Counseling. I have worked in non-Christian settings, but when requested by clients, I have integrated biblical principles in the counseling sessions. I have experience working with adults, some families, children and teenagers. I have treated many individuals struggling with self-confidence, family problems, relationship and friendships issues that has resulted in anxiety, anger, depression, confusion or more.
You may be struggling with some of those issues or others and I want to help you learn how to resolve or manage them so that you can be empowered to handle life better and live happier.
My approach to help you, primarily, is to shift any negative self-beliefs you may have, to more accurate and positive. This can result in increased self-confidence, being more empowered to handle life situations, and reach goals you have in life. Along with building good rapport, coping skills can aid in recovery to help reduce impact of situational stressors so that you learn to manage symptoms you have rather than the symptoms dictating your life.
630.588.1201
Extension 332
Email: pauls@stenzelclinical.com
When choosing a therapist, it is important to consider their Areas of Practice. Paul Smith's include:
ADHD
Anxiety
Christian Counseling
Depression
Family Conflict
Peer Relationship Struggles
Self-Esteem & Self-Confidence
Spirituality
---