Our Staff
Sharon Ello, MSW Licensed Clinical Social Worker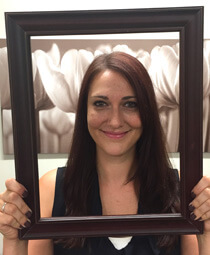 Welcome to Stenzel Clinical Services. My name is Sharon Ello and I've learned that life can get a little messy for all of us. However, we can find beauty and redemption even in the midst of the mess!
It takes courage to consider meeting with a counselor. You are demonstrating strength just by walking through our doors. It is my privilege to work alongside of you and help you discover even more of the strengths you already possess in a safe, non-judgmental and empathic environment.
I enjoy working creatively with each individual, couple or family to do whatever it takes to best meet their unique needs.
My education includes undergraduate degrees in Psychology and Theatre Performance from Huntington University, after which I spent time working with both children and adolescents in home and school settings, while also coaching parents on how to address some of the challenges they faced within their families. I then completed my graduate education at Dominican University, earned my License in Clinical Social Work and have since spent time mentoring high school and college students, counseling young adults, walking alongside struggling relationships and supporting families through the loss of loved ones.
My goal is that you leave here feeling heard, equipped, and encouraged.
630.588.1201
Extension 323
When choosing a therapist, it is important to consider their Areas of Practice. Sharon Ello's include:
·      Adolescents
·      Children
·      Depression
·      Divorce Issues
·      Grief/Loss
·      Life Transitions
·      Parenting
·      Crisis Pregnancy/Post-Abortion
·      Relationships/Communication
·      Self-Esteem
·      Social Skills
·      Spiritual Issues
·      Stress
·      Young Adults
·      Women's Issues
Share
0
0
0
0
---