Our Staff
Sheila Harris-Fitzpatrick, MA Licensed Clinical Professional Counselor, All But Dissertation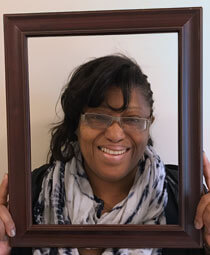 Hi, I'm Sheila.
I'm a Licensed Clinical Professional Counselor and am currently a candidate for a Doctor of Philosophy in Clinical Christian Counseling from Colorado Theological Seminary. I've completed my Master of Arts in Psychology with a certificate in Community Counseling from National-Louis University and am also a National Certified Counselor. I practice in secular and Christian counseling and have completed continuing education in Grief Recovery and Crisis Intervention Services.
I come to Stenzel Clinical Services from Linden Oaks Hospital where I provided outpatient and clinical inpatient therapy for eating disorders, suicidal patients, self-injury, depression, anxiety, addictions and facilitated family sessions for all patients. At Transition Experts, I provided a range of psychotherapy and education services for children, adults and familiar coping with grid and life transition.
I have extensive experience with group, individual and family interventions for a range of addiction issues. I also provide a number of workshops across a variety of mental healthy and wellness issues including the Gottman Seven Principles for Making Marriage Work, Every Man's Battle, Running the Rapids: Guiding Teenager through the Turbulent Waters of Adolescents, Boundaries in Marriage, and GriefShare. Additionally, I offer psychotherapy for children, adolescents, adults, couples and families.
630.588.1201
Extension 336
Shelia.HarrisFitzpatrick@stenzelclinical.com
When choosing a therapist, it is important to consider their Areas of Practice. Sheila Harris-Fitzpatrick's include:
Grief
Life Transitions
Relationship Issues
Share
0
0
0
0
---