Our Staff
Steven Howell, MA Licensed Clinical Professional Counselor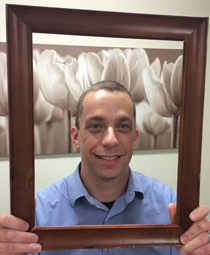 Hello, my name is Steve Howell. Therapy is a place where you can safely express your concerns and start to discover what keeps you from moving forward. I work extensively with adolescents, adults and couples covering matters such as depression, anxiety, grief, trauma and more.
I have an M.A. in Counseling Psychology from Adler School of Professional Psychology and a B.A. in Psychology from Ashford University. I am a member, and have been a Fellow, at the Chicago Center for Psychoanalysis since 2014. My ongoing participation in the Fellowship program enriches my work with clients.
Before working in private practice I facilitated group therapy and case management of domestic violence offenders and those who have substance abuse problems. Although I have a Christian world view, I work with clients of all faiths. Each client that I start working with creates a unique professional relationship. I hope that you will take that first step in contacting me and find out if I can be of help to you.
630.588.1201
Extension 337
When choosing a therapist, it is important to consider their Areas of Practice. Steven Howell's include:
Abuse/Trauma
Addiction
Anxiety
Christian Counseling
Depression
Domestic Violence
Dual-diagnosis
Gender Identity
Group Therapy
Men's Issues
Mood Disorders
Personality Disorders
Spiritual Abuse
Substance Abuse
Share
0
0
0
0
---