Our Staff
Taneshia M. Davis, MA Licensed Professional Counselor, National Certified Counselor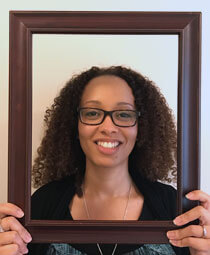 Life is known to generate periods of change and present new challenges. As relational beings it is not expected that we endure hardship or suffering alone. Whether you are seeking assistance due to the impact of past experiences or the effect of current situations, engagement in counseling is a meaningful path of self-discovery.

I have experience working with diverse populations of all ages but have in recent years specialized in working with youth and families experiencing family conflict for a variety of reasons. Many of the families report adolescents and young adults with presenting issues related to coping skills, issues related to mood and/or behavior, as well as emerging issues related to self-esteem, gender and sexual identity, and the development of healthy relationships. Additionally for children I utilize play therapy as an effective means to aid in the expression of thoughts and feelings. Parents and caregivers are equally in need of assistance; I have found that with counseling support parents and caregivers can positively influence family and relational dynamics.
Over the years I developed a reverence for the power of personal narrative. While working with individuals and families healing from domestic abuse and trauma, creating their narrative became an integral piece of their restorative process. Due to a variety of presenting issues I utilize an integrated trauma informed approach to counseling that is faith sensitive and culturally aware.
My undergraduate education was completed at Liberty University. Due to my double major I earned two bachelor's degrees in psychology; one with an emphasis in crisis counseling and the other in addiction and recovery. I continued my studies at Wheaton College Graduate School and earned a Master of Arts degree in Clinical Mental Health Counseling.
I extend to you the offer of support and collaboration to empower you along your journey. I believe it is a privilege to walk alongside you during your pursuit to reaching your goals and improving your quality of life.
630.588.1201
Extension 344
Taneshia.Davis@stenzelclinical.com
When choosing a therapist, it is important to consider their Areas of Practice. Taneshia Davis' include:
Children
Adolescent
Family
Parenting Support
Behavior Issues
Self-Esteem Issues
Gender/Sexual Identity
Intimate Partner Abuse
Trauma/Abuse
Life Transitions
Women's Issues
Depression
Anxiety
Share
0
0
0
0
---