Our Staff
Tiffany Everage, MA Licensed Clinical Professional Counselor, Certified Alcohol and Drug Counselor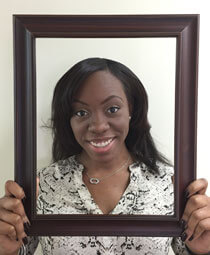 Hello! My name is Tiffany Everage, and I am a Licensed Clinical Professional Counselor. I specialize in treating adults and adolescents for mood disorders, anxiety, grief, stress management, self-worth, and relationship concerns. I have also received specialized training in treating couples and families, trauma, and substance use.
My belief is that healing is available for all of us, and I am passionate about helping guide people towards greater awareness and deeper healing. Let's get rid of shame, fear, and those storylines that no longer serve us well!
I want you to see yourself build healthy relationships, get clear about your goals, and live your life of purpose.
I earned a B.A. in Psychology from Oral Roberts University and a M.A. in Clinical Mental Health Counseling from Roosevelt University. I am also currently working towards licensure in Marriage & Family Therapy at Adler University, and finishing certification in Alcohol & Drug Counseling.
Things happen in our lives that are sometimes outside of our control, while other things are the outcome of choices. No matter the circumstance, I'm committed to helping you grow physically, emotionally, and spiritually!
I look forward to hearing from you!
630.588.1201
Extension 350
When choosing a therapist, it is important to consider their Areas of Practice.Tiffany Everage's include:
Addictions
Adolescents/Young Adults
Anxiety
Behavior Concerns
Communication Patterns
Depression
Family
Parenting
Relationship/Couples Counseling
Self-Esteem/Worth
Spirituality/Faith
Trauma/Abuse
Women's Issues
Share
0
0
0
0
---