Grant Stenzel Holding 'Men's Fraternity' at Glen Ellyn Bible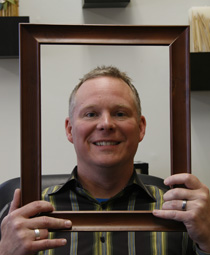 Throughout the month of October, Grant Stenzel, an MS License Clinical Professional Counselor and co-owner of Stenzel Clinical, will have five speaking engagements at Glen Ellyn Bible's "Men's Fraternity" bible study meetings.
The meetings, taking place at 501 Hillside Avenue in Glen Ellyn, will run from 6 a.m. to 7 a.m. on October 3, 10, 17, 24 and 31.
Grant will be speaking on the "lies we think we don't believe," where he will explain how biblical theology and thinking the right way can change lives.
"Healthy living requires healthy thinking; there is no better place to start with God's Word." Grant said.
For more information, please call our office at (630) 588-1201 or email Grant at Grant@StenzelClinical.com.