"Why did this happen to me?"
This is one of the most common questions we hear when working with clients who have experienced a traumatic event. People experience trauma in different ways, but there is a common theme among events that are classified as traumatic: exposure to a perceived or actual threat. Some common examples of traumatic experiences are:
Physical or sexual assault
Domestic violence
Natural disasters
Terrorism
Medical trauma
Undealt with childhood experiences
Any situation where you feel that your safety was threatened
Something to keep in mind: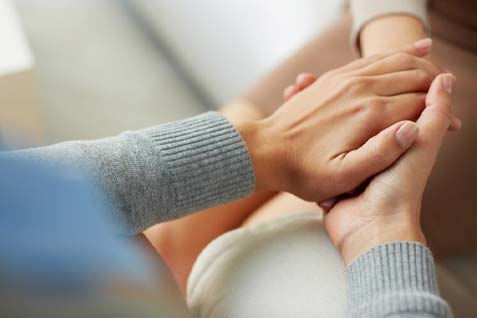 Personally experiencing these situations is not necessary for you to feel the effects of trauma. Even being a witness to traumatic events can severely affect your mental health. After experiencing or witnessing a traumatic event, your ability to think clearly and function normally can be impaired. Your sense of self and feelings of safety can become blurred and lead to increased anxiety.
If you decide to seek help in processing your trauma to move toward a healthier life, it takes a tremendous amount of courage to begin. We encourage you to keep going. Don't let your trauma make you feel like you have to suffer alone. Our goal at Stenzel is to walk alongside you for every step of your journey.
Many treatments that can be used to help you find hope again, and we have multiple therapists who focus on working through trauma with clients. Some of their specialties include:
Eye Movement Desensitization and Reprocessing (EMDR)
Cognitive-Behavioral Therapy (CBT)
Dialectical Behavioral Therapy (DBT)
Play Therapy (for children who have experienced trauma)
For a complete list of therapeutic approaches available to help you or a loved one heal from a traumatic experience, click here to contact us.