FMSC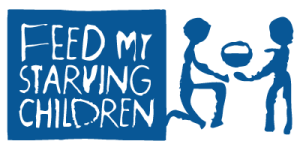 For over five years, Stenzel Clinical has built a special connection with Feed My Starving Children (FMSC), a Christian non-profit hunger relief organization committed to feeding God's children hungry in body and spirit. Stenzel Clinical has attended and hosted several packing events throughout the years as well as gone on mission trips to support FMSC in action. FMSC works with volunteers and its partners, like Stenzel Clinical, to hand-pack meals specifically formulated for malnourished children and ships those meals out to nearly 70 different countries.
Founded in 1987, FMSC has consistently received the highest four-star rating from Charity Navigator:
92% of total donations go directly to the feeding program
The meals, packed with soy protein, dried vegetables, 20 vitamins and minerals, and rice cost just 22 cents each
It only takes $80 to feed a child for a year
Stenzel Clinical's Involvement
Holiday Season 2016
One Ornament. 45 Life-Saving Meals.
At Stenzel Clinical, we are proud to support the mission of Feed My Starving Children. We have seen firsthand the power that comes from turning hunger into hope. This holiday season, we will sell wire angel ornaments at our Wheaton location. Each angel is handmade and totally unique, crafted by artisans from Swaziland. At $20 apiece, your purchase of just one ornament is the equivalent of 45 meals from Feed My Starving Children.
Can't make it into our office to pick one up? No problem. You can order online from the FMSC Marketplace.
October 2016
Stenzel Clinical Services was pleased to host another packing event to benefit FMSC. Our 31 volunteers packed 53 boxes for a total of 11,448 meals. That's enough to keep 31 children fed for a year!
Thanks to each of you who participated this year. Volunteering your free time is truly a generous gesture that will pay dividends in the lives of the children who will benefit from your efforts. We also had a lot of fun!
April 2016
Stenzel Clinical is excited to announce we will be the the presenting sponsor at the 2016 FMSC Gala. This event will be held on April 23rd, 2016 from 6-9:30pm at the Renaissance Schaumburg Convention Center Hotel in Schaumburg, IL. Highlights to look forward to include live painting, a delicious 3-course meal, a live auction and guest speakers Nora Rivera and Kevin Marinacci of the Fabretto program. For more info on the Gala or to register, please visit: https://www.fmsc.org/ILGala.
October 2015
This October, Stenzel Clinical Services hosted an FMSC packing event in Aurora, Illinois. A total of 54 volunteers were able to donate their time (and optimistic spirit) to support this great cause.
Every meal changes a life.
This year, we were able to pack a total of 74 boxes—that's 15,984 meals total! Thank you to everyone that was able to participate this year. We truly appreciate your passion and support.
April 2015
Stenzel Clinical is involved in FMSC events throughout the year, including the upcoming 2015 FMSC Gala. This fantastic event will be held on April 18, 2015 from 6-9pm at the Donald E. Stephens Convention Center in Rosemont, Illinois. Highlights of the evening include live story-telling from Zee Nzima, one child whose life was forever changed by FMSC meals, as well as a live auction, raffle, a delicious 3-course meal, and more! For more info on the Gala or to register, please visit: https://www.fmsc.org/15ILGala.
October 2014
Inspired by a recent trip he took with FMSC to Haiti, Grant Stenzel formed the 21 Day FMSC Challenge.  Over a 21 day period, Grant challenged himself to eat only the FMSC MannaPack Rice. In addition to a separate donation, he donated the money he saved from not going out to eat to the organization.
He challenged others to consider skipping a night out or a morning coffee (or two) in October. The money saved added up quickly.  Within the three week period the 21 Day FMSC Challenge was able to raise $29,171.00.  Thank you to all those that donated to this amazing charity.  We look forward to continued support and involvement in upcoming events.
Please visit FMSC.ORG for more information on how to donate and volunteer.
Photo Galleries
---
---