Now Hiring Licensed Therapists!
If you are motivated to join a private practice and build a case load of people to minister to, please submit a cover letter and resume to Grant Stenzel.
Stenzel Clinical Services, Ltd., a rapidly growing private family counseling practice, is now hiring licensed therapists who are versed in Christian counseling. If you have experience with Christian counseling in a lay or professional capacity, please list in your cover letter.
We are interviewing for positions in all four of our locations:
Wheaton, Naperville, Geneva, and Schaumburg.
We are looking for a counselor that is:
Compassionate
Professional
Trustworthy
Insightful
We are looking for counselors that work with children, adolescents and/or adults. Our goal is to have a well-balanced, diverse practice and offer clients therapists with the specialty they are looking for.
We are Stenzel Clinical Services, Ltd., a private Christian counseling practice:
Founded in 2004
Over 50 therapists
Rapidly growing
A friendly and supportive place to work
The position involves:
Counseling individuals and/or families
Minimal paperwork
Stenzel Clinical employs administrative staff to handle insurance billing for our therapists. We are constantly investing in growing our practice through numerous marketing endeavors.
Requirements
PsyD, PhD, LCPC, LCSW, LPC, LSW, ALMFT, and LMFT may apply. We are looking for therapists to who are available to work with 12 to 30 clients per week.
Consulting with Individual Therapists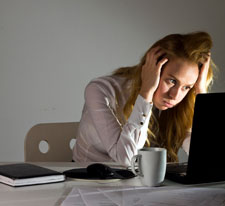 While Stenzel Clinical is always looking to bring in talented therapists and counselors, we're also here to help consult with you on your career.
Whether you're trying to figure out how to find a job in the industry, become licensed, interview at a new company or get a better grasp on the legal fine points of the industry, we're here for you.
Getting licensed can be an especially confusing and challenging task for counselors. We want to help walk you through paperwork, test taking, hours needed and working with the state across the entire process.
Starting out can be tough for anyone. Contact us when you need a helping hand! As always, feel free to send us your resume if you are looking for a job.
To send a request for consulting or to send a resume,
fill out the form below: