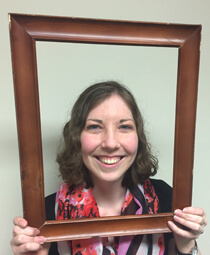 By Natalie Stage, MA Licensed Clinical Professional Counselor
When people think about grief, they typically think about the sorrow associated with losing a loved one. This is a very common type of grief that all of us will experience at some point in our lives, but it is not the only occasion that can cause sadness, pain and a sense of loss. In fact, grief can follow many different types of losses.
One example is when we lose something we had hoped for, but never had. It's when we find out that our hopes, dreams or expectations may not come true after all. Infertility, disability, pregnancy loss, a college rejection letter, being turned down for a job or promotion, even our child following a path in life we didn't expect. These are just a few examples, and there are countless others.
As human beings, we dream. From the time we are little we imagine our future. We are asked at an early age, "What do you want to be when you grow up?" Just look at the movies we watch as children and the fairy tales we read; many of them teach us to dream. To dream of being a hero, of being swept off our feet, to dream of our true love, of the perfect family, or of an adventurous lifestyle. Dreaming is not wrong – it's okay to strive for certain things in life. To desire and to hope for the best is a good thing. But what happens when our life changes course unexpectedly, or it becomes clear that some of the dreams near and dear to our hearts won't be realized?
This is when it's time to grieve. It is normal to grieve something you never had – to grieve a life plan or goal that will never be realized. Many people attempt to brush these losses off as small or insignificant compared to what "other people" go through. People often try to ignore the pain and sadness of hope that is lost, but there is no shame in this type of grief. On the contrary, it is normal and healthy, and you need to feel the pain.
Our society often doesn't have a way to deal with these types of losses. There's no funeral when you find out you're infertile as there is for losing a child already born. There's no memorial built when you lose the ability to walk. People don't typically send flowers and cards when you learn that your child has autism. There's no moment of silence. Others around you may not understand the hurt and may even push you to "get over it." But you can't just "get over it." You must grieve. When society doesn't have established ways to grieve such different kinds of losses, sometimes this means you must create your own way to remember, honor and respect what could have been. Acknowledge the sadness before you move on to create a new future and vision for yourself.
The following list contains seven things I've found that encourage a healthy grieving process. Everyone's process is unique and it's best to discover what does and doesn't work for you.
1. Acknowledge what you have lost.
2. Talk to someone in your life who you trust, who will listen, and who is non-judgmental. Find someone in your family, a good friend or even a professional counselor to talk to.
3. Join a grief group. Talking with others who have been through something similar can be a great way to feel like you are not alone in your situation and feelings. There are all kinds of grief and support groups out there. Don't think there's a group for you? Look online! You might be surprised at what you find.
4. Journal your thoughts and feelings.
5. Ask the tough questions such as "Why Me?" or "Why did God allow this to happen?" Sometimes we can even find meaning in our loss.
6. Pray.
7. Create your own personal memorial of what could have been. This can be in the form of drawings, writing a story or poem, buying or keeping an object that reminds you of what you lost, etc.
I wish you true healing during your grieving process. If you need someone to talk to, I am always happy to help. You can reach me at (630) 588-1201, extension 345.