"Is This Just a Phase?" – Tips to Help Decide If Your Child Needs Counseling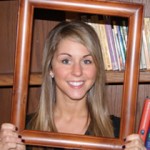 By: Amy Churchill
One if the most common questions I hear from parents is: "How do I know if this is just a phase?".
Whether it's regarding tantrums, separation anxiety, sleep disruptions, hyperactivity, attention seeking or any other undesirable behavior- parents often struggle with knowing if and when such issues will pass by themselves, or if it is time to bring their kids to counseling. And, in parents' defense, it's not always easy to know.
Kids are constantly going through developmental changes, and although authors and theorists want to tell you what to expect from your child at certain ages, the truth is that all children develop at their own pace and in their own ways.
Despite what the developmental books say. Despite what the trending gurus say. And yes, despite how their siblings or friends are developing.
So, how can you tell if or when your child may benefit from counseling?
Here are a few tips:
First, look at the child's functioning. Most importantly, look at the child's basic functioning. To help you decide whether or not your child is functioning healthily, ask questions such as:
1. How is the child eating?
2. How is the child sleeping?
3. How is the child interacting with others in his/her primary environments (home/school)?
Disruptions in primary functioning (eating, sleeping, playing, etc) are often indicative of stress so, if you find indicators of stress when looking at your child's functioning, next look for noticeable patterns.
Patterns help us understand more about behaviors. I suggest that parents make charts to help track frequency of behaviors, (as well as the preceding events), in order determine patterns and triggers to their children's behavior.
Looking at patterns to your children's behaviors helps us understand if/how the behaviors are being reinforced, what (if any) are the motivators for the behaviors and how much control the child has over the behaviors. If there are consistent persistent patterns occurring in more than one environment (e.g. at both home & school) it may indicative of "more than just a phase." But please know this isn't reason for great concern. This simply means the child may need some healthier coping mechanisms or a few simple changes to his/her environment to accommodate unknown stressors. These are items that can be easily addressed with a counselor.
Another way to help assess if your child needs counseling? Ask the child! If your child is old enough to have a conversation with you, talk with him/her about your concerns. Do so in a non- threatening way, and let your child know that there are different options to make their life easier. Having a conversation with the child about his/her behavior may help the child understand his/her behavior more clearly. Additionally, talking to the child about his/her options may help the child find motivation to control the undesirable behavior. Or perhaps it will show you that he/she really cannot control these behaviors alone.
Lastly and probably most importantly: trust your gut. No one knows your child better than you, and if you just feel something is off or that unhealthy patterns are setting in, ask for help. It never hurts to seek professional help and have a counselor evaluate your child or provide you some resources to use at home. It can be hard as a parent to see things objectively – that's what professionals are for.
Should this article leave you with any questions or if you'd like some help assessing what your child's going through, don't be afraid to reach out. We'll be happy to help you sort through any issues your family may be having and to help your child get on track.