10 Things You Can Do To Help Your Children Develop A Strong Moral Character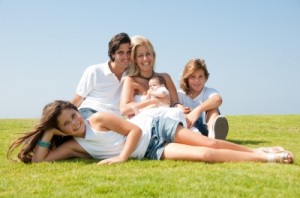 As parents, we hope to help our children develop a strong moral character.  Some of the virtues we hope to instill in our children include: compassion, courtesy, cooperation, responsibility, fairness, tolerance, self-control, courage, knowledge, perseverance, honesty and respectfulness for one's self and for others.
Here are 10 things you can do to help your children develop the previously mentioned traits:
-Create an environment in the home that promotes these characteristics. It is important to impress these positive values on children with frequent repetition and admonition teaching them right from wrong and urging them to act morally.
-Model these traits for your children and talk about the characteristics you have demonstrated. The way you treat others is more influential than your discussions with your children. Be the person you want your children to be. Children easily pick up on inconsistencies. They notice when their parents say one thing and do another. For example, children will learn to be dependable when their parents are dependable.
– Use your children's day-to-day experiences as learning opportunities. Look for opportunities to acknowledge when your children demonstrate these characteristics. For example, "When your little sister fell and you helped her, you were being compassionate".
-Offer your child appropriate opportunities to develop decision making skills about good moral judgments. For example, "You told your Dad you would help him with the yard work, but your friend just asked you to go to a movie. What should you do?"
-Involve your children in making rules; giving clear expectations along with appropriate consequences.
-It's important for your child to learn to problem solve. Give your children opportunities to decide on solutions to disputes or problems.
-Each of us is far from perfect. Demonstrate humility by acknowledging your own mistakes.
-Find opportunities to serve or volunteer with your child in your community.
-Talk to your children about feelings. Help your child develop empathy by identifying their feelings as well as the feelings in other children or characters in a story. It's important to teach your child to treat others well, not just to stay out of trouble.
-Monitor your child's exposure to the media and use these opportunities to acknowledge or point out the behavior you are working to teach them.
Parenting is not easy, and helping your children to develop a good moral character can be challenging.
If you want help teaching your children to develop a good moral character, or if there are other concerns you might have as a parent, please do not hesitate to contact us. At Stenzel Clinical Services, we are here to help you and your children.
Article by: Michael Elgersma