Crisis in Suburbia: The Drug Epidemic
By Alex Goreham, LCSW, CRADC, EMDR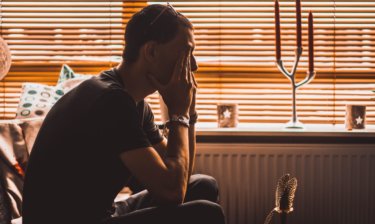 There is so much stigma surrounding drug use and drug addiction. It was often viewed as an inner-city problem faced by low-income families and young adults. In my experience, this stigma is intensified within the Evangelical Christian arena. "How can you be a Christian and do drugs?" is a question I have heard asked too many times to count. Another common stigma is that there is no way it can affect areas such as Naperville, Wheaton, Elmhurst, Hinsdale, etc. However, this is far from the truth.
Did you know there is another name for Interstate 290? It is called "Heroin Highway". No longer do adults and adolescents need to drive into the city to get the next hit of heroin, cocaine, laced marijuana, or synthetic drugs, instead, it comes to them via Heroin Highway. The good news is that there is always hope. There are therapists who are specially trained to help address drug addiction and alcohol abuse. Before we get into how to get help, let's look at the statistics of drug use over the past several years.
Drug Addiction Statistics
According to the National Institute on Drug Abuse, more than 72,000 Americans died of drug overdoses in 2017. The Center for Disease Control and Prevention (CDC) says that in 2016, 48.5 million Americans used illicit or misused prescription drugs. Research from the CDC in one year alone reflects the fact that opioid overdose visits to the emergency department increased by 30% from July 2016 to September 2017. According to Modern Healthcare, there has been in an increase in opioid dependency in DuPage County. Heroin and fentanyl abuse accounted for 78 overdose deaths in 2016. This is a 53% increase from 2015.
An official press release from DuPage county cited 95 people died of overdoses in DuPage County alone in 2017. The police are more than aware of the severity of drug use in the western suburbs. Lt. Brian McCarty said, "The Sheriff's Office recently purchased 300 test kits. The test kits will be passed out for free to anyone who has a teenager in their household who wants to test their child for nine different types of drugs." As a therapist who specializes in working with adolescents and chemical dependency, I am worried that 300 is not enough.
Special Training Required
If you know someone who struggles with drug abuse or alcohol abuse I would strongly recommend finding a licensed therapist who also specializes in chemical dependency. In the state of Illinois, this specialization is called, "Certified Alcohol and Drug Counselor (CADC). In order to achieve this certification, a therapist must take additional classes focusing on pharmacology and specific therapeutic interventions geared towards chemical dependency. Additionally, therapists must complete an internship with a specific focus on chemical dependency. After all this, therapists must pass a test administered by the Illinois Certification Board (ICB) and Illinois Alcohol and Other Drug Abuse Professional Certification Association, Inc (IAODAPCA). Therapists must continue to receive continuing education hours to maintain their certification.
Hope and Help
As a therapist, I do not have the power to change someone. My job is to help clients gain better understand of their addiction and help them come up with a plan to reduce the risk of relapse and gain long-term sobriety. I once went to a church who had a pastor who was an alcoholic. Instead of firing him, the leadership board held his position and supported him in his treatment as he took a leave of absence. After treatment, he came back to serve as the head pastor for almost 30 years until he retired. This church also developed an amazing ministry to others who struggle with drug addiction or alcohol abuse.
As a therapist who specializes in chemical dependency, my goal in treatment is to help clients understand their addiction. Some clients are not even aware they are self-medicating with drugs or alcohol in an attempt to treat other mental health disorders. Sobriety is possible, but not alone. Support is vital. If you or you know someone who is looking for help, please do not hesitate to reach out to us. We are here.
---
Resources