Discussing Death with Children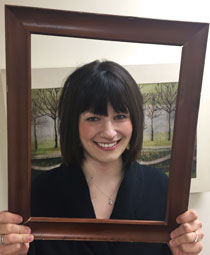 By Susan Stutzman, MA Licensed Professional Counselor
Have you ever asked yourself the question "How do I explain the concept of death to my child without causing a swarm of worry, anxiety and a myriad of endless questions?" Or thought "I know that death is inevitable, but as a parent, how do I prepare my children for the inevitable well?"   If you answered yes to either of those questions, you are not alone.
Educating children about the reality of death is hard.  Ideally, this education should start at a young age and be done in an age-appropriate way.  Children should feel free to explore feelings and concerns about death and ask questions to an attentive, available adult. Before you start the discussion, consider these three helpful ways to approach talking about death with children.
Honesty
Being honest with children is very important.  As an adult, the desire to shield your child from the pangs of reality comes from good intentions, but is not always possible.  The reality of death is unavoidable, and death can come at any age, to any person, sick or healthy.  It can be a highly anticipated event or a sudden surprise.  It can feel scary to ultimately acknowledge the lack of control in regards to death, but that too is important to be honest about with our children.
Prepare
Before talking with a child about death, it is helpful to prepare for the many questions that may arise.  While no adult may have all of the "right" answers to questions a child can come up with, it is helpful to speak factually about the known scientific aspects of death and be able to articulate them in child-friendly language.  Your own beliefs and faith traditions regarding the afterlife are important as well. Do not assume that your children know what you believe.  Think through ways to articulate your beliefs clearly to your child during conversations about death.
Plan for Processing
All children process information differently, so you should plan for differing reactions when talking about death.  Some children will listen attentively.  These children often have lots of different feelings come up accompanied by endless curiosity and questioning.  Other children will seem to be un-phased by the information shared only to bring it up in future conversations.  Children may want to share experiences, known or unknown to you, surrounding their knowledge and interactions with the topic of death, creating an interactive discussion right off the bat.
In each case, it is important to provide space and time for children to process the information in their own way.  Be available to talk, welcoming the need for individual ways of processing.  Ask, "How would you recap what we just talked about?" and allow children the creative ability to recap through words, acting or drawing.
Helpful books to consider for children on the topic of death and grieving are:
Sad Isn't Bad: A Good-Grief Guidebook for Kids Dealing with Loss by Michaelene Mundy
Tear Soup: A Recipe for Healing After Loss by Schwiebert and DeKylen
Lifetimes: A Beautiful Way to Explain Death to Children by Mellonie and Ingpen
If you are looking for further help thinking through the best way and time to talk with your child or children about death or any other issues I'd love to come alongside you in that process. Contact Stenzel Clinical today to set up an appointment with me or one of our other experienced therapists.