Breaking the Cycle of Domestic Violence
October is Domestic Violence Awareness Month, but domestic violence has already been front page news this summer due to several high-profile cases involving star NFL players, particularly after disturbing camera footage emerged of former Ravens running back Ray Rice assaulting his wife in an elevator.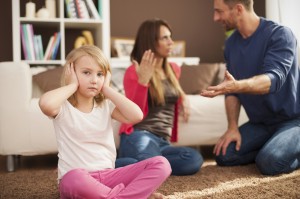 These men, like all who commit domestic violence, struggle with their anger. In these moments of conflict, they don't know how to communicate or navigate through the situation. With an increased sense of frustration and loss of control, they turn to their last resort: physical violence.
Men need to learn how to set personal boundaries and communicate them with the people in their life. Being able to express what is causing them to feel uncomfortable or frustrated is not only about having better control "in the moment"; it's about taking control of their life. It is inevitable that friends and family may upset you on occasion. It is important to live your life with communicated boundaries so that when those stressful moments arrive, you have the tools to handle them in a healthy, loving manner.
Women who are threatened by violence from a man in their life should get help immediately. Staying silent will never fix the situation, even though it can often seem impossibly difficult to speak out in the moment.
Abuse is a cycle: the women is abused and the man feels bad afterward, making any apology or promise needed to convince her it won't happen again. The woman at this stage may also feel protective of her partner, knowing that he could face damaging legal or professional repercussions if she exposes his abuse. Or perhaps he was abused earlier in his life, so she sees him as a victim too. The relationship can then go back into a honeymoon phase and the woman will choose to believe the change is real because she wants it to be.
But, almost always, the abuse emerges again; leading to more empty promises, more empty hope. Unless the woman leaves the man, there is no impetus for him to change. Only a change in circumstances for the abuser will help enable a change in behavior.
It is also important to remember that domestic abuse can come in many forms, not just a man assaulting a woman. Children and men can also be victims and need to have their voices heard when abuse occurs. If you or anyone you know is impacted by domestic violence, please seek help. The National Domestic Violence Hotline is available 24/7 at 1-800-799-SAFE. Stenzel Clinical has many counselors here trained to help you discuss and confront abuse issues.