The Many Faces of Forgiveness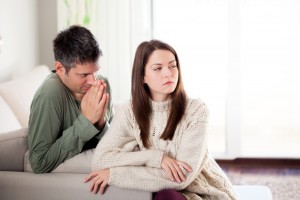 Forgiveness is an issue that we all struggle with. Whether you're a pastor, counselor or average Joe, there will be times when we struggle with forgiving a friend or loved one. This is why the Christian Counseling Professionals of Chicagoland is holding their 2014 Conference: The Many Faces of Forgiveness.
The event will take place April 29 from 8 a.m. to 3 p.m. at Wheaton Bible Church. Early-bird tickets for clinical professionals are $39 and $25 for CCPC members, pastors and students. After April 1, these tickets will be $49.
Dr. Charlotte vanOyen Witvliet and Dr. Christopher Yuan will be the keynote speakers of this conference with other breakout workshops during the event.
Some of these small workshops will include:
Forgiving Yourself After Sexual Addiction or Infidelity- The Other Side of Grace, led by Marnie Ferree
Forgiveness: The Health Benefits of Letting it Go, led by Dr. E. Suzanne Francis and Dr. Eva Ponder
A Christian Response to Homosexuality, led by Dr. Christopher Yuan
Many more
A light breakfast and lunch will be included at the event. Clinical professionals will be provided with 4.5 CEUs.
Please don't hesitate to contact our offices if you would like more information about this event.