How to Date Your Wife: Date Night Ideas for the Married Couple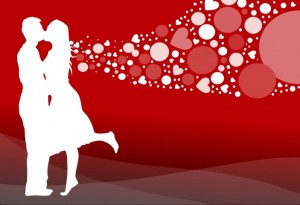 You got her to marry you so, (the assumption is), you were once good at this whole dating thing.
But since settling down, have your nights out (or even nights in together) been few and far between?
Well, it's time to rekindle the romance. Couples who lose the "us" time they so enjoyed during their dating phase can grow a bit further apart every day. There's less time to check in with each other, less connection and less communication. There's less time to grow together, change together and resolve family / marital issues together. Last but not least, there's just plain less time to enjoy each other.
Whether it's a constraint on time, budget, creativity or motivation that's been in your way, it's time to overcome all this to put "us" time back on the agenda.
Let's debunk some of those anti-date night myths and get you out and about, again:
"We Don't Have the Time"
Yes, you do. And yes – the kids have a million activities. You're tired after long days at work and even longer nights of disrupted sleep for one reason or another. There's always a to-do list at home. And friends & family, alike, are pulling you in different directions.
These are things we all contend with. And yet we find time to email, Facebook, watch our shows or veg out in all the other ways we've created in this human "race". But we make time for things that are important to us: we program them in our calendars, set reminders and look ahead. We have to start programming in date night. The time should be in pen, not pencil. It should not be easily changed or cast aside.
"We Don't Have the Money"
Sure – It can be great to splurge on a nice dinner, see a show, take a river cruise or even get a couples massage. But not every date night needs to fly the budget to the moon.
Grab a simple meal (or pack sandwiches) and walk the Naperville Riverwalk. Visit the Japanese Gardens in Geneva. Venture to Phillips Park (and free zoo!) in Aurora.
If childcare's an issue, think outside the box. Seek trustworthy people through church or neighborhood programs to swap childcare duties with. Ask friends or family to do you the favor of watching the kids. People are often eager and pleased to help.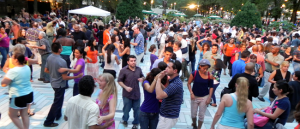 If you can make it downtown Chicago, there are a variety of free activities to choose from. Chicago Summerdance offers free dance lessons almost every night of the week. You can catch movies in the park nearly any night of the week, as well.
"I Can't Think of Anything Exciting to Do"
Well, nowadays there's this tool called Google. Simply looking up date ideas online, even narrowed down by location, can lead to all sorts of humorous, interesting and affordable date ideas. Yelp.com can be useful as well, narrowing down restaurants, shows, etc. however you'd like to search – whether it be by reviews or by proximity to a location you both choose.
If you're not excited about any of the new ideas, think back or stay true to what you know. Recreate memorable moments from the past – Great walks, memorable meals, a hidden-away live music venue. Take a class in something she's always mentioned she'd like to learn more about. Find her favorite ice cream flavor at a parlor you've never tried. There's plenty of hints out there if you just spend some time looking at your mental highlight reel.
What's next?
If you do find that you're struggling with your relationship: be it around making time for each other, communicating, keeping the relationship exciting or any variety of typical issues we see couples face – You don't have to fight through it alone. Contact us at Stenzel Clinical Services and learn more about how we can help you feel better as a couple and, as a result, live a happier life, overall. There is hope, and we're happy to help.