Thoughts on Love, Fear, Shame and God — Part III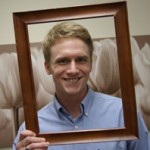 By Robert Gottlieb:
Shame and fear are like a fungus. They live off of garbage, thrive in the darkness and begin to grow on you over time.
Whether it be to a teacher, brother, sister, boyfriend, girlfriend, spouse, or to God — admitting weaknesses and needs is hard and takes courage. But it's only through practicing courage and through being vulnerable that we can develop courage.
It's much easier initially to simply downplay the feelings of shame and fear and sweep them under the rug, instead of going through the hard work of processing them. Experiencing shame, fear, and anxiety is very uncomfortable, but as we take steps to numb these feelings, we also numb our ability to feel joy, love, happiness, acceptance, pleasure and connection.
"We cannot selectively numb emotions. When we numb the painful emotions, we also numb the positive emotions" (Brenè Brown).
Self-acceptance and being authentic is hard on two fronts– We have to accept ourselves as enough where we are, AND we have to deal with other people's perceptions and judgments of who we truly are (while still accepting ourselves despite this). Hard work is needed for most beautiful things in this world. Time and effort may be required, but that doesn't mean the results aren't worth it.
We come from a society that throws things away when they don't work. From televisions to friends to marriages, we give up too quickly on "broken" things. The character of Jacks Teller, from the television show Sons of Anarchy, once said that "love and fear are the two strongest feelings…love is endurance". Authenticity, acceptance, and love are worth the endurance they require of us.
Don't try and struggle through life alone. We all slip and fall down in the mire and need someone to help us back up. Jesus and a trusted friend/spouse are essential for navigating this life. Going it alone and being 'self-sufficient' is not a sign of strength.
The person with true strength is no Gary Cooper (the strong, silent type), but one who seeks God and others in the midst of his imperfections. This is precisely why we have community and why the Scriptures tell us that a cord of three strands is not easily broken (Ecclesiastes 4:12). How arrogant it is to believe we can do it all alone.
Exposing our shame and inadequacies always feels like weakness to the one doing it, but to those who are witnesses of this vulnerability, it is often perceived as strength. Not only is it perceived as strength, but being vulnerable has the power to instill courage in those listening to accept their own faults, fears and anxieties given the knowledge that they aren't alone in their struggles.
Finding someone who is willing and able to accept you for who you are while you journey to accept yourself for who you are is paramount. One must feel a sense of belonging, not simply fitting-in, in order to feel love; but this journey must begin with the self.
"To love another person is to see the face of God" – Victor Hugo (Les Misèrables)
Dear friends, let us love one another — for love comes from God.
Everyone who loves has been born of God and knows God. Whoever does not love does not know God, because God is love.
This is how God showed his love among us: He sent his one and only Son into the world that we might live though him. This is love: not that we loved God, but that he loved us and sent his Son as an atoning sacrifice for our sins.
Dear friends, since God so loved us, we also ought to love one another. No one has ever seen God; but if we love one another God lives in us and his love is made complete in us. (I John 4:7-12)