Why Do We Stay?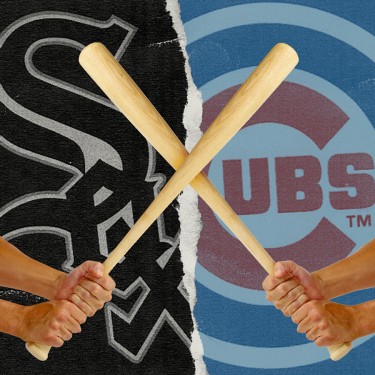 The Cubs and White Sox begin a crosstown series this weekend. The season is far enough along that we can project the end-of-season outcome for both teams.
The forecast? Heartbreak. The White Sox will finish far from postseason contention. The Cubs, stocked with young talent and tons of optimism, look like a playoff team. But even if they get in, their chances of ending their legendary 107-year championship drought are slim.
Relationships come with heartbreak. Whether the relationship is with a person or a team, we have trouble walking away. Despite the pain of past wrongs and the knowledge that the future will contain more of the same, we stay.
Why?
It gives us something to talk about.
When something goes wrong in our relationships, it becomes endless conversation fuel. We talk openly about it in the hope that it can unite us with people who have felt the same kind of pain.
Want to strike up a conversation with a Chicago baseball fan? It's absurdly simple. Just say "2003" or "1984" to a Cubs fan and "1994" or "1983" to a White Sox fan. They'll gladly open up about the missed opportunity and the still-present heartbreak
It's comfortable. And change is hard.
Let's say someone is given a choice between familiar and painful or new and freeing. More often than not, he'll choose the familiar. It's comfy. It's easy. It may not be perfect, but it's predictable.
Even on the rare occasion that the new and freeing is chosen, it's easy to return to the old way of life. Chances are you know a Sox fan who swore off baseball after the season-ending strike. Or a Cubs fan who left during the steroid scandal. Were they true to their word? Or did they come back?
The highs are unforgettable.
A White Sox fan can probably still mimic the PA guy's Frank Thomas intro and tell you every starting pitcher who threw during that astounding one-loss playoff streak in 2005. To this day, Cubs fans remember the giddy bliss of Kerry Wood's 20-strikeout game and the "Is this really happening?" feeling in Game 6 before it all went horribly wrong.
Those highs are real, and we gladly put up with pain if it means it might one day be that good again. Even if it only lasts a moment.
 So what can we do?
In short, hope. We hope to have the courage to end relationships that are destructive. Hope to have the endurance to work on relationships that are worth saving.
Know that there is always hope. People can change. You can change. We see it every day. The thing is, change takes work, and work is hard. But if you're ready, we're here to walk with you.
And to the baseball fans out there, enjoy the beautiful game. Appreciate its quiet moments and scream during the loud ones. Remember that it's just a game. The supermen wearing the jerseys aren't heroes, but imperfect humans just like us.
Above all, there is hope. And that's a good thing. Especially for you, North siders.