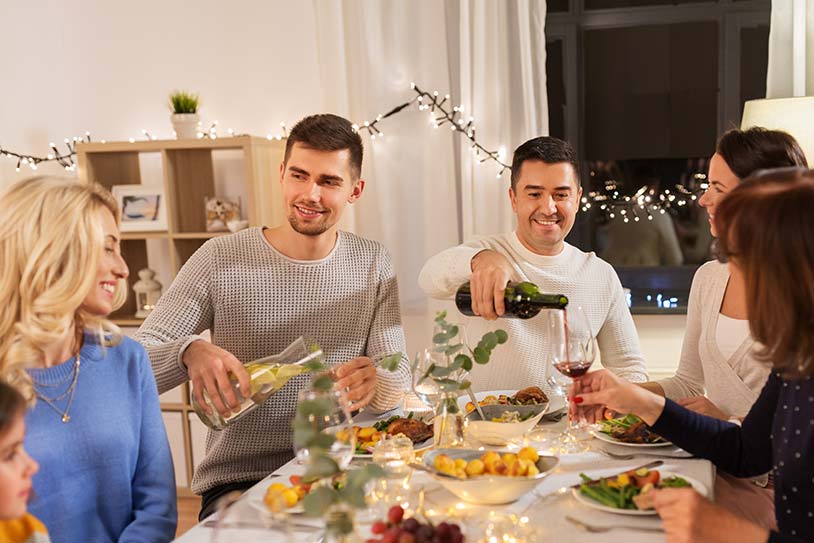 The holiday season brings people together. During this time, family gatherings are common. Family get-togethers have been commonplace surrounding the holidays for a long time. Essentially, family members from far and wide come together to be merry, share experiences, and enjoy each other's company. However, it can be quite overwhelming to family members with different personalities. Past family drama does not make things easier either. In the worst case, family gatherings can cause discomfort instead of joy. This should not be the case. Here are seven ways to cope with stressful family gatherings during the holidays.
1. Have an Activity or a Game Planned
Having an activity or a game planned out for the family gathering is a great way of keeping yourself busy during the get-together. It's also a great way of connecting with family members that you haven't spoken to for a long time. You are less likely to get into uncomfortable discussions when you play a mentally and physically engaging game. However, you need to pick a game that is not too aggressive. Instead, find a game that will encourage everyone's involvement and raise all participants' spirits.
2. Avoid Upsetting Discussions
As you meet and connect with relatives during the family gathering, you are likely to get into discussions about different topics, including religions and politics. Sometimes these conversations take an unpleasant angle. Some relatives might ask you sensitive questions in a bid to know more about you. However, as much as there was no harm intended, some questions and topics might upset you. Questions about your relationship and marital affairs might not be unsettling. It is wise for you to avoid discussing sensitive subjects, to maintain peace and calm during discussions.
It would be wise for you to avoid topics that might anger someone to guarantee a conflict-free discussion. Emotive topics are red zones that you shouldn't venture into. For example, avoid bringing past family drama or teasing other family members with a past that they would rather forget. Instead, your main aim should be to connect with everyone to build healthy relationships.
3. Focus on What You can Control and Stick to Your Healthy Boundaries
You cannot prevent people from engaging in controversial conversations or asking upsetting questions, so you should focus on controlling your reactions. Tracking your mood and reaction to events will help you better plan your next course of action. For instance, if you do not like a conversation, you can react by changing the topic or walking away respectfully. Other than this, you might develop anxiety as the holiday pace picks up. The need to plan and keep everything ahead of schedule might make you feel like you are losing control over your environment. You can ensure you are on top of everything by setting well-defined boundaries. For instance, schedule when you will arrive and leave the family gathering, and determine what you won't do at the family gathering.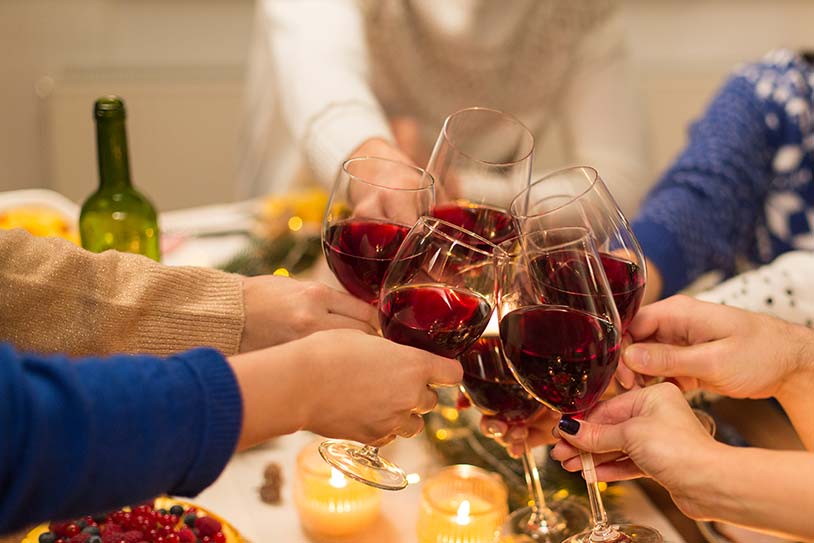 4. Adjust Your Outlook
If you have a negative attitude towards the family gathering, you are likely to have a bad experience during the family get-together. Your stress and anxiety might worsen when the gathering begins. Focus your attention on things that will reduce your anxiety rather than worrying about the possible events of that day. You can engage in activities that will help you relax, like cycling, swimming, and talking to people you like.
Increase your appreciation for your family before the get-together by focusing your attention on things about them that you like. Having a positive opinion towards your family members will help you connect quickly with them. It will also make it easy for you to tolerate behaviors that irk you by responding wisely to actions and conversations that you do not like.
5. Manage Your Expectations when Attending Family Gatherings
Often, family gatherings have relatives who are obsessed with offering unsolicited advice that can be insensitive. Even though they mean well, the insensitive advice or observation from anyone won't sound any less critical or be any less painful. To mitigate this, you should set realistic expectations. Anticipate relatives who are likely to dampen your spirits and avoid getting into uncomfortable discussions with them.
What you expect of the actual event should also be real. With a lot of exposure to social media and TV, you might have gotten the wrong idea of a family get-together. In reality, things will not turn out picture-perfect. For instance, arguments may arise; some people may fail to show up, and others might overdrink and misbehave. By managing your expectations, you should get by, if not enjoy yourself, no matter what happens.
6. Create Time for Yourself and Live in the Moment
Family gatherings during the holidays can be intense. You should create time for yourself when you feel overwhelmed by the events of the day. Excuse yourself from the family get-together and go somewhere else where you will process the events happening all around you. You can use this time to appreciate all the good things happening to you, like being surrounded by family and eating delicious food.
You can also try to live in the moment. Loosen up a little and find the joy in the family get-together. Things make more sense when you allow yourself to experience life.
7. Bring a Friend Along or a Happy Reminder
Navigating your way around family conversations can be challenging. You need to have someone, such as a friend, with whom you can share your frustration, stress, and anxiety. A friend will help you get through anxiety and stress during family gatherings.
You can also bring something that reminds you of happy moments. Anything, from a photograph to a video, will ensure you do not submit to stress and anxiety.
When anxiety creeps in during family gatherings or holiday celebrations, you might not enjoy spending time with family. However, this does not have to be the case. You can use tips to help you cope with stressful family gatherings during the holiday.
"Increase your appreciation for your family before the get-together by focusing your attention on things about them that you like. Having a positive opinion towards your family members will help you connect quickly with them.
Stenzel Clinical Services
Recent Posts
Matthew Bullock
This will be a 6-week group for 8-12 students between the ages of 11 and 13. Each group session [...]
Deepak Santhiraj
Many people acknowledge that a personal sense of wellbeing is dynamically linked with emotional intimacy within resilient relationships. Even [...]
Matthew Bullock
The Centers for Disease Control recommends adults sleep at least 7 hours each night. If you are getting around [...]