On many occasions even outside the height of the pandemic and global crises, sociologists have started to witness how Americans are living more jam-packed schedules that have led to a frenetic pace. One researcher observed that the national Gallup Poll has reflected that Americans report that they "never had enough time" and this went from 70% in 2011 to 80% in 2018. Simply stated, busyness has become a status symbol that has donned American culture in the last several decades. This trend has been more emergent in media through films as Wall Street that indicate "Lunch is for wimps." Sociologist Jonathan Gershuny indicates, "Work, not leisure, is now the signifier of dominant social status." People now have a tendency to believe that others who are maintaining a 'busy status' are impressive and important.
Navigating Busyness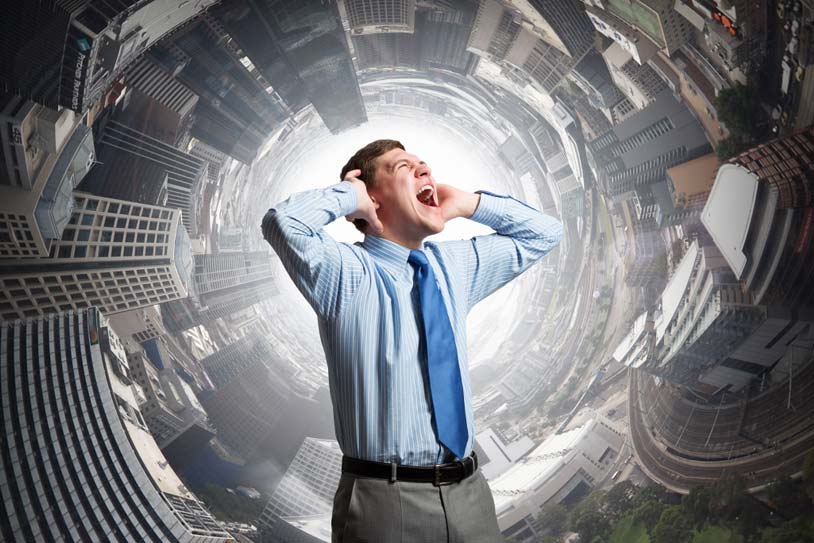 A recent World Health Organization report indicated that working long hours can promote coronary heart disease, stroke, and even an untimely death. Even the notion that people are "morally admirable" for working longer hours can have deleterious effects. In contrast, employers that reduce working hours for their employees have found that this enhances quality output and increases their personal productivity while they are in the workplace environment.
People now have been forced to reassess their relationship with their positions since the height of the pandemic and hybrid work cultures. A recent TikTok post also attests to how many individuals have been feeling overworked, emotionally depleted, and overrun with piled-up tasks while seeking to maintain "quiet quitting." There is certainly a destructive mindset that has initiated patterns of workplace habits and rituals that need to become reversed. A paradoxical effect is that the more we end up working for something, the greater the value becomes assigned to it. Being termed as "effort justification" for this assignment of value on what we are currently working toward with greater effort, we can fail to recognize when burnout can creep in based on how much effort is being exerted on a task.
When part of a workplace culture, certain mindsets can go without dispute and remain unchallenged. Busyness is seen as part of the workplace organizational behavior that maintains a mindless work ethic in which employees tend to go on autopilot, follow procedures and rules without questioning their effectiveness, and employers maintain first impressions and superficial cues related to maintaining a workplace ethic that translates to busyness. Many of the organizations that encourage busyness have employees that hardly will resist the wave toward greater productivity and have a distaste of idleness. In one social experiment with the Psychologist Timothy Wilson, it was noted that men and women would opt to shock themselves electrically rather than be still with their own thoughts in a lab room. People would seek to fill their void of idleness when the inactivity became a burden to bear in the room. Research on "idleness aversion" was also being led by behavioral scientist and instructor Christopher Hsee also indicated that people would rather assemble and disassemble bracelets rather than wait idly for more than 15 minutes in a room; this continues to demonstrate that people will pursue activity rather than remain idle. Even during the early months of the pandemic, it was known that remote workers would work much more longer hours, generate unnecessary work, and stretch out their clocked hours in order to stay busy – but this ultimately led to more burnout and extended the time on work-related tasks.
With a lifestyle of busyness comes a bit of prestige, a perk that the researcher Silvia Bellezza, a professor of marketing at Columbia Business School, has found Americans to be all too aware of. Bellezza is the author, along with Georgetown's Neeru Paharia and Harvard's Anat Keinan, of a former  paper in the Journal of Consumer Research about the dominating reality of an unusual status symbol: seeming busy. Navigating the gleam of being both well-off, rich, and time-poor, the authors write, is "driven by the perceptions that a busy person possesses desired human capital characteristics (competence, ambition) and is scarce and in demand on the job market." In a curious reversal, the aspirational objects here are not some luxury goods—a nice watch or car, which are now mass-produced and more widely available than they used to be—but workers themselves, who by bragging about how busy they are can signal just how much the labor market values them and their skills.
Bellezza writes, "We were very inspired by this idea of bragging and complaining with others about how much we work and trying to understand whether it operates as a symbol of status in the eyes of others. So in one experiment, we presented participants with a person that's posting status updates on social media that really speak to her busyness at work, compared to another person whose posts speak to a more leisurely lifestyle. We wondered: What would participants make of these people? Would they think that they are wealthy? That their status is high, or not? What we found is that in the U.S., people think that the busier person must be of higher status."
We need a whole new way to just be human. A whole new set of values, relational dynamics, dispositions, and personal habits that will act countercultural to the culture of busyness all around. The practice of ruthlessly eliminating busyness from our lives will need a closer examination of how to un-busy our lives. Here are several to pursue:
Silence and solitude
Author Thomas Merton writes, "We cannot see things in perspective until we cease to hug them to our bosom." These moments of self-configuration and re-alignment occur in the pursuit of solitude. Perhaps it might be a necessity to skirt the toxicity of a social setting, dance through the overstimulation of the workplace, or calm the hypersensitivity of current news headlines. A natural tendency might be to remain socially connected and reach out when experiencing a season of crisis, but the pursuit of solitude forces individuals to confront more of who they are and how they relate to their social setting. You can read more here.
Simplicity
"Research has accumulated over the years to support the adage that money can't buy happiness," state the authors of the research led by Joshua Hook of the University of North Texas. "As an alternative to the high-consumption lifestyle often found in Western cultures, voluntary simplicity (also referred to as minimalism) involves a lifestyle that is focused on reducing consumption and excess in one's life so that individuals can focus on prioritizing their values." Practice the pursuit of simplicity by focusing on a values-centric lifestyle.
Sabbath
Authors Joel and Michelle Levey state, "Daily meditation and worship, observance of the Sabbath, times of pilgrimage, vision quest or contemplative retreat have all been integral ways of life for people and cultures to stay tapped into the wellspring of inspiration that continually revitalize their lives. For the historic Judaic people, the Sabbath is a time when … for 24 hours we simplify our lives in order to abide in communion, sanctified and blessed with this mysterious presence, remembering, affirming, and celebrating the deep, subtle, and universal dimensions and mysteries of our being that we so easily forget during our busy weekday lives. As the Sabbath ends, we dedicate ourselves to keeping this spirit alive as we launch back into the complexity of our lives and work in the world." The proven practices of playing, relaxing, writing, reading, and moving during a designated Sabbath will allow you to experience continuous rest, creatively problem solve at a much deeper level, and develop a more internal rhythm of wholeness and personal satisfaction. You can read more here.
Slowing down
In a sea of attention-dividing electronics and multi-billion dollar corporations that exert some form of attentional control in our current digital age, our new normal is a harrowing speed of life with continuous partial attention. We are the denizens of our own hurried pace of life in this digital revolution. Life can become more enjoyable and freer when we learn to live unhurried. Recovery of a more slower and human pace of life takes deliberation and can prevent us from being robbed of the gift of the present. Tempo giusto, what the musical community terms as the "right speed," in the exact time will be a required characteristic of an unhurried life. You can read more here.
Busy lives that are typically filled with work pressures, the onslaught of daily news, parenting tasks for children that have strong wills of their own, and working through our own emotional terrain —in each moment that we pause, feel present in our bodies, acknowledge the cool breeze, sit to meditate, and focus inward—we create a Sabbath moment. Living more simply, slowing down, practicing silence and solitude with Sabbath practices can enrich us toward more fulfillment inside the current landscape of busyness.
"Busyness is seen as part of the workplace organizational behavior that maintains a mindless work ethic in which employees tend to go on autopilot, follow procedures and rules without questioning their effectiveness, and employers maintain first impressions and superficial cues related to maintaining a workplace ethic that translates to busyness.
By Deepak Santhiraj, Licensed Clinical Social Worker
Recent Posts
Matthew Bullock
Parents who have raised and cared for their children for a long time may find the transition to an [...]
Matthew Bullock
No marriage is perfect, and it's normal to have disagreements and arguments with your spouse from time to time. [...]
Matthew Bullock
Complex childhood trauma refers to the experiences of multiple and prolonged traumas, typically occurring in childhood or adolescence, such [...]