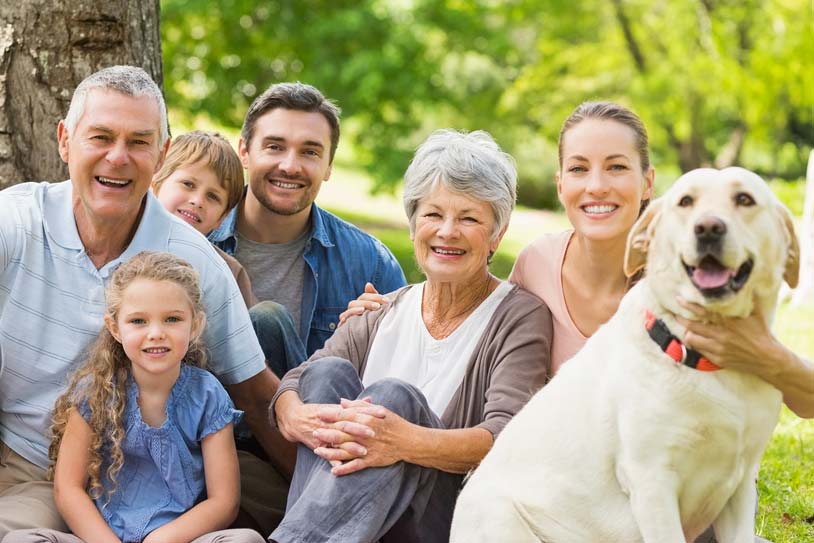 Whenever anyone brings up the subject of family, two overwhelming feelings occur. First, the word family brings memories of love and good family times together at birthdays and holidays. Second, the word family can bring up feelings of anger, sadness, discomfort, or isolation. If you are feeling isolated or disconnected from family members, there are steps you can take to regain your sense of family connection.
1. Think before you act on feelings of disconnection.
If you are an adult, and it has been some time since you connected with your family, you don't want to jump right back into a relationship with them too quickly. First, you need to analyze why you are estranged from your family and how it happened. Did you and your family grow apart because of a miscommunication, a large disagreement over politics or lifestyle, or was it because of abuse in your family?
Families who are estranged due to miscommunication or lack of communication may be able to reconnect with some rules. For example, you and your estranged family members may want to meet at a neutral site and talk over what guidelines you need to have for communicating as a family moving forward.
What if your family had a huge fight over politics or lifestyle choices? Then you may want to set some ground rules before you meet with them. For example, you can all make an agreement to leave politics out of family conversations or not to discuss politics during family meal time.
2. Is this the right time to reconnect?
Often, families who become estranged make plans to reconnect because of something that has occurred in the family unit. People often reunite with their families due to life changes, such as the birth of a child or the death of a spouse, parent, or sibling. Serious illnesses may also be a reason to reconnect with family members.
If you are longing to reconnect with your family members, you need to consider why you want to reconnect now. If you had a history of substance abuse, or a family member had a history of substance abuse that caused the estrangement, you may be able to reconnect with them now that a sobriety journey has begun. For example, if you abused substances and you decided to go into a rehabilitation program, reconnecting with family may be part of your sobriety journey.
3. Moderate your expectations.
Before you begin phoning or emailing family members, you need to think about your expectations for a meeting. If you just wanted to ratchet down the family tension over Thanksgiving dinner, that is probably an achievable goal. However, if you want to establish a long-term, loving relationship with estranged family members, that is going to require some growth on your part, as well as your family's. You may want to set small expectations or goals first, such as an initial meeting over coffee, and work up to longer and longer meetings gradually.
You need to be clear about what you are looking for from your family members. Are you looking to have a friendly, cordial, surface relationship? Are you wanting to give your children access to family members they haven't seen? Perhaps you really want to have large holiday get-togethers the way you did as a child? You need to communicate your wants and needs to your family and be ready to listen to what they want.
4. Don't hesitate to ask for help.
You need to understand that you may not be able to sort through all of your family's complicated dynamics by yourself. You and your family members may need help negotiating the large distance between you. In families where abuse or addiction has occurred, there may be layers of anger, pain, and sadness that are difficult to resolve without help from a trained counselor. Family therapy is a great place for you and other members of your family to go to help repair and resolve past family trauma.
If you are currently in therapy, you may want to talk to your therapist about your hopes for reconnecting with your family. Ask them if they have a recommendation for a family therapist.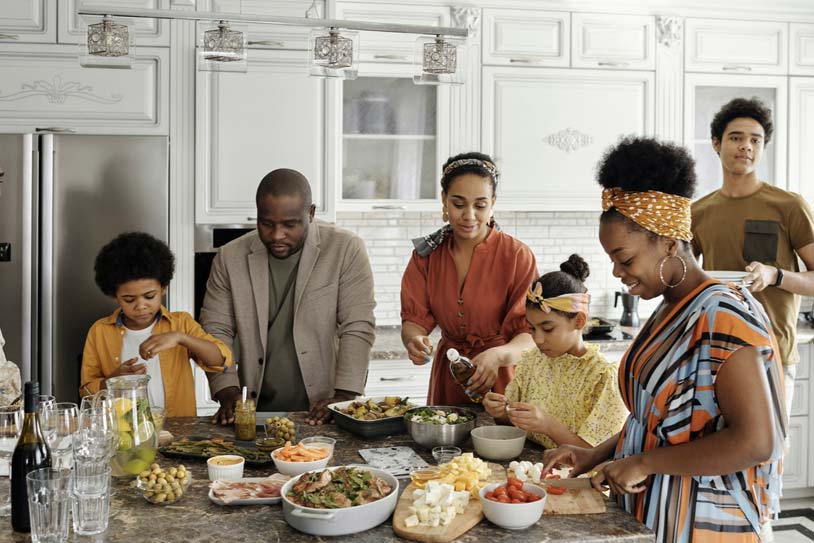 5. Prepare yourself for whatever happens.
Although family reunions after estrangement are wonderful to watch on television and at the movies, they don't always occur the way you want them to in reality. You need to prepare yourself for any and all outcomes that come from you reaching out to estranged family members. In an ideal situation, you and your family members will be able to reunite for years of family dinners and holiday parties. You'll be able to give and receive communication and affection.
However, you also need to prepare yourself for other eventualities. For example, you may be able to successfully reunite with some of your siblings but not your parents. You might also be able to attend occasional dinners with your family, but you may not be able to arrive at a big Thanksgiving dinner because some family members don't want you there. You may not be able to reconnect with your estranged family at all. No matter what happens with your family members, be sure that you're prepared for what comes next.
6. Your family doesn't have to be related.
For all of the happy families that exist in the world, there will always be some families who cannot coexist peacefully and without major conflicts. If you cannot reconnect with your family because the pain of reconnection is too severe, consider making your own family. Many people have constructed their own family connections with their friends' families, for example. Others have made their partner's families their own, celebrating holidays and family occasions with a different family. People who have gone through trauma with their family due to substance abuse or their lifestyles have created families with friends who share their experiences. For example, people who are LGBTQ+ and who are estranged from their families may make their close friends their family. The term family can be interpreted to mean the people that love and care for your well-being, not just those people you are biologically related to.
"For all of the happy families that exist in the world, there will always be some families who cannot coexist peacefully and without major conflicts.
Stenzel Clinical Services
Recent Posts
Deepak Santhiraj
Some historians as well as the medical community have now termed this current catastrophic milestone as "peak content." Nowadays [...]
Matthew Bullock
Whenever anyone brings up the subject of family, two overwhelming feelings occur. First, the word family brings memories of [...]
Matthew Bullock
There's no question that Americans feel lonelier than ever before. In fact, research suggests that since the pandemic began in [...]