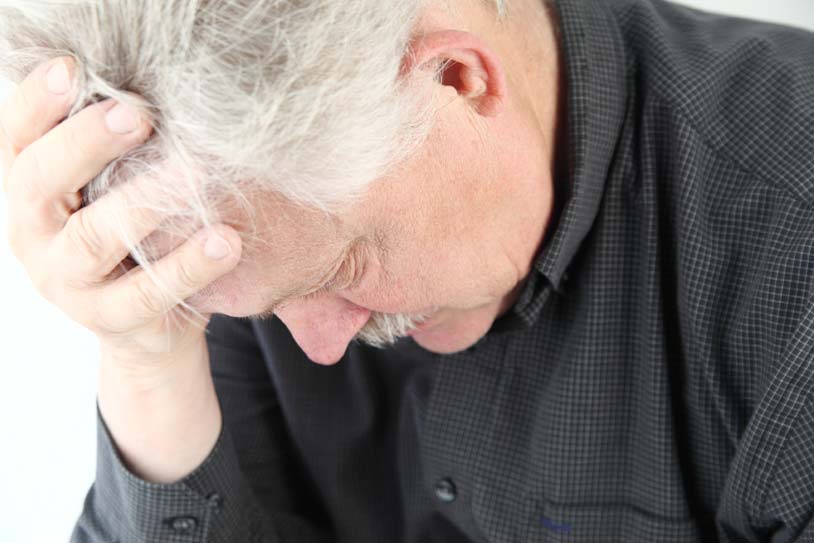 Losing a loved one is one of the most stressful times of anyone's life. In fact, psychiatrists and therapists have ranked the loss of a loved one as one of the top five stressors a human can face. As adults mature, they are faced with the loss of someone they loved. In fact, when each person dies, they leave an average of five grief-stricken people behind them, which means an average of six million Americans are grieving the death of someone they love each year. If you have recently lost a loved one, such as a family member, here are some tips for coping with grief if you have lost a family member.
Recognize that You Have Lost Someone Special
People who have lost a family member may find it difficult to realize all of the ways losing someone will affect them. After the shock of death passes, you may find that you go through intense flashes of grief and pain at unexpected times. For example, many people find grief can overwhelm them when they hear someone with a similar voice to their family member's or when they smell the perfume they used to wear on someone in a crowd. When you are grieving, you need to acknowledge there will be times when you need to take time to grieve the person you lost–and those times may come at inopportune moments.
Be Comfortable With Expressing Your Grief
When you lose a family member, you will get all kinds of advice about how to grieve. However, no one grieves in the same way and for the same amount of time. You are going to need some ways to express your grief, no matter where you are. There are many ways to demonstrate grief for loved ones. Many people wear clothing or jewelry that belonged to their family members so that they can represent and remember them each day. You may want to use a journal or art to express your grief. You can also choose to do something in their memory, such as charity work, as a way of working through your grief as well.
Realize You Are Moving to a New Normal
One of the hardest things about the grief process is that you understand the way that you lived your life with your family member no longer exists. Many people find it difficult to let go of the way things used to be and be willing to move towards a new reality. This will be an ongoing process because you may keep some family traditions as a way to celebrate your loved one while learning to let go of other traditions because they either don't work anymore or because they are too painful to continue. You need to be ok with moving towards new traditions while incorporating older traditions that you love.
For example, many adults who have lost a parent find holidays extremely difficult because the holidays are all about love and family. Your mom may have always cooked the huge Thanksgiving meal, or your dad may have played Santa for generations of kids. You will need to give yourself time to think about–and explore your feelings about–holiday traditions. You will find which traditions still work well for you as you move through your grief.
Grief Is Not A Simple Process
While therapists describe grief as a process, the process itself isn't so straightforward. For example, many people understand the "usual" stages of grief, such as denial or rage. Many family members who have recently lost a loved one find that grief doesn't happen in a line. You may experience rage before you ever experience denial, for example.
Don't be stuck thinking that you have to pass through each stage of grief to move forward. In fact, many people find that grief tends to come in waves, with highs and lows. There may even be long intervals when you aren't grieving, followed by an overwhelming wave of grief. You need to become comfortable with the stage of grief you are at and know that each person experiences grief differently. Grieve how it feels natural for you to grieve.
Know When You Need Help
One of the most important questions family members have when someone dies is when to get help for their grief. While no grief journey is the same, there are some guidelines for when you may want to seek help for your grief.
If you are having difficulty sleeping after a few weeks
If it has been longer than a year since you lost your loved one, and you are still having difficulty coping
If you are having suicidal thoughts
If you are experiencing extreme anxiety or depression
If your grief is holding you back from your normal, daily activities
If you are experiencing intense emotions, such as anger or sadness
There are many grief groups and therapy groups, as well as individual therapy, available to you when you are suffering from extreme emotions. Don't be afraid to reach out to others during this time of grief.
"When you lose a family member, you will get all kinds of advice about how to grieve. However, no one grieves in the same way and for the same amount of time.
Stenzel Clinical Services
Recent Posts
Deepak Santhiraj
Some historians as well as the medical community have now termed this current catastrophic milestone as "peak content." Nowadays [...]
Matthew Bullock
Whenever anyone brings up the subject of family, two overwhelming feelings occur. First, the word family brings memories of [...]
Matthew Bullock
There's no question that Americans feel lonelier than ever before. In fact, research suggests that since the pandemic began in [...]