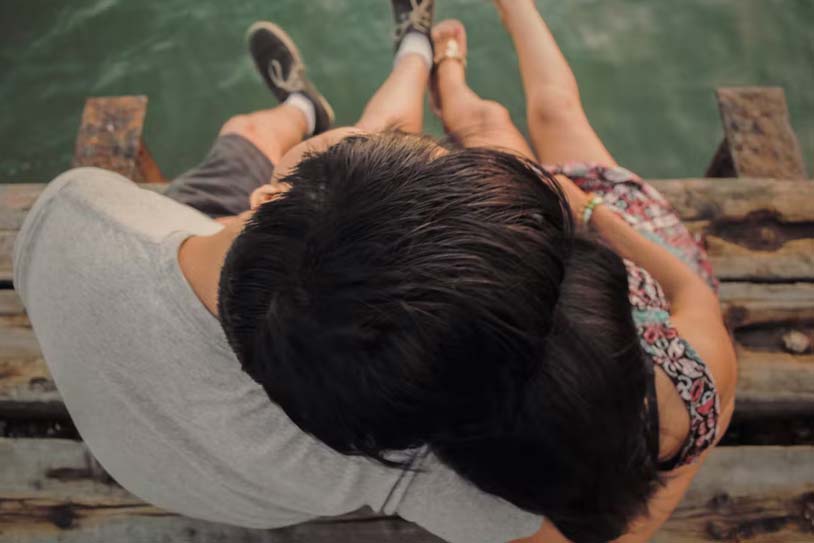 Many people acknowledge that a personal sense of wellbeing is dynamically linked with emotional intimacy within resilient relationships. Even researchers are exclaiming that people who have close and intimate relationships have better health and longevity alongside overall life satisfaction in contrast to those that don't. Whether seen on Reality TV shows, heard on podcasts, or observed through mainstream media – it can be evident that people tend to thrive the most when they are enjoying and developing well within intimate relationships as they foster feelings of connectedness to their significant others. 
Intimacy creates mutuality in trust while initiating and sustaining emotions of being understood, accepted, cared for, belonging, and ultimately heard.  Skills take time to practice; moreover, when they become cultivated, they allow for trial and error to establish and produce authentic connectedness. Good communication is at the heart of active listening and the mutual pursuit of intimacy. Actively seeking to hear one another out will elicit connectedness and build closeness. 
Research has historically proven that falling in love while remaining in love will require both partners to get to know each other at a much deeper level continuously over a long period of time. When both partners pursue their own personal growth, the research indicates that long-term commitment and passion are sustained over the course of time. One of the mainstay goals of pursuing intimacy through connection is to create a secure bond between both partners. This shapes a sense of mutual emotional accessibility as well as the ability to reprocess personal experiences while also reimaging interactions with each other through responsive engagement. Connection allows for each partner to become a source of authentic comfort, safe protection, and warm security in the presence of one another. Connection also allows for each partner to emerge with a more positive and powerful sense of self. 
One of the most compelling research studies that show how question-asking can encourage intimacy comes from a famous experiment by Psychologist Arthur Aron. He paired up strangers within his lab, and instructed them to ask each other a series of 36 very personal questions. These questions were divided into three sets of 12, with each partner taking turns answering each question. Eventually, each subsequent set grew progressively more probing. The results of Aron's work showed that couples who had met just an hour ago in a lab setting reported feeling much more closer to each other after the question session. They ultimately "fell in love." Aron concluded that it was the personal disclosure and vulnerability created by question-asking that made way for intimacy and connection.
The benefits of pursuing intimacy through connection include: 
Having each partner developing a posture of emotional engagement rather than becoming alienated from one another's interior lives. 

Developing a relational atmosphere of openness and risk-taking in contrast to self-defense and self-protection from one another. 

Moving past helplessness to hopefulness within the relational dance toward greater depth and intimate emotional connectedness. 

Transitioning from blame to understanding how each other can be caring and emotionally responsive. 

Navigating beyond a perspective of beholding each other's flaws to identifying personal longings and fears. 

Pressing past personal isolation to a relationally-open connectedness. 
Effective dialogue to cultivate connection requires good listening. Through active empathic listening skills, we all must seek to understand the content as well as the emotion and intention of what is being said. Give your undivided attention to your partner during the dialogue. Put greater effort not to be distracted by phones, thoughts, and personal musings during the conversation while you seek to listen, hear, and connect. Make space for pauses within the dialogue if the partner desires to share even more. What are they perhaps not saying? What might their facial expressions and body language be saying? What can be inferred based on their life story, given their situation? Avoid judgment. Lean into the dialogue. Bring your curiosity. Ask meaningful questions. Let the shared space be an invitation for the dialogue to create support and concern. 
Here are examples of intimacy-building questions to ask your partner: 
What about our relationship are you most connected to and fond of overall? What do you think we do really well when we are together?

What is something you love about me that others may not notice?

What do we have most in common in our relationship?

How have you changed in the past year/season?

How do you think I changed in the recent season?

What is a treasured memory of us as a couple?

How do you envision what life will look like together in five years? 20 years? 35 years?

What ways can I serve you to make you feel more valued?

What's something you would like to try in the bedroom that you're nervous talking about? 

What's the best day (e.g. in this past year) you and I had? What made it so enjoyable? 
In this form of reflective and active listening, it will require periodic pauses and summaries to continuously demonstrate that you are listening accurately. Authentically building intimacy within a relationship requires ongoing skill development, personal commitment, and sustained effort. Pursuing intimacy through connection will be important for the years ahead in your relationships. Investing in our relationship success while also gaining skill and competency will mean misunderstandings and setbacks; yet, effort, patience, and dispensing forgiveness can continue to forge the pathway into more intimacy.
"Research has historically proven that falling in love while remaining in love will require both partners to get to know each other at a much deeper level continuously over a long period of time.
By Deepak Santhiraj, Licensed Clinical Social Worker
Recent Posts
Matthew Bullock
Life's journey is an intriguing blend of connections and individual pursuits. For many, the bonds they share with others [...]
Deepak Santhiraj
There are various roles in which we participate in that will require avoiding mistakes at all costs. Whether in [...]
Deepak Santhiraj
When standing in a room full of professional speakers, author and CEO of the Trust Edge Leadership Institute, David [...]