Our Staff
Katie Scheer Dawson, MA Licensed Professional Counselor, Counseling Psychology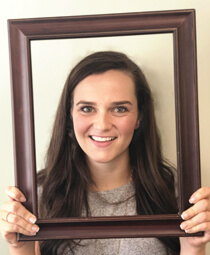 Hello!  My name is Katie Scheer and I am a Licensed Professional Counselor at Stenzel Clinical Services.  I believe that the therapeutic relationship is healing, and that anyone can benefit from talking to someone about their struggles.  I would be honored to walk alongside you as you progress through your journey.
Through my training and work experience, I have been able to work with individuals with a variety of backgrounds, challenges and experiences. My goal is to work with each individual to empower them to live a life that is authentic to their values and beliefs, which is essential to creating balance and peace in their life. I bring humor, compassion, and support to the therapy room to promote the use of boundaries, the implementation of self-care, emotional awareness, and personal growth.  I work collaboratively with clients by drawing on their experiences, opinions, beliefs, and desires to work with the client to generate the change they are looking for.
I hold an MA in Counseling Psychology with a certificate in Child and Adolescent Mental Health from Bethel University in 2017, MA in Teaching from Marian University in 2015, and BA in Psychology from Butler University in 2013.
Reaching out to begin counseling is an incredibly courageous step, and I strive to create a safe environment to grow and change for every individual with whom I work.  It would be an absolute privilege and pleasure to work with and hold space for you!
630.588.1201
Extension 335
katies@stenzelclinical.com
When choosing a therapist, it is important to consider their Areas of Practice. Katie Scheer's include:
Adolescents
Anxiety
Coping Skills
Depression
Eating Disorders
Grief and Loss
Infertility
LGBTQ Individuals
Life Transitions
Pregnancy and Post-Partum Challenges
Self-esteem and Self-confidence
Women's Issues
---